Cloud
Introducing the largest coordinated release in OpenText history
OpenText Release 16 Enhancement Pack 6, OT2 19.2 and Cloud 19.2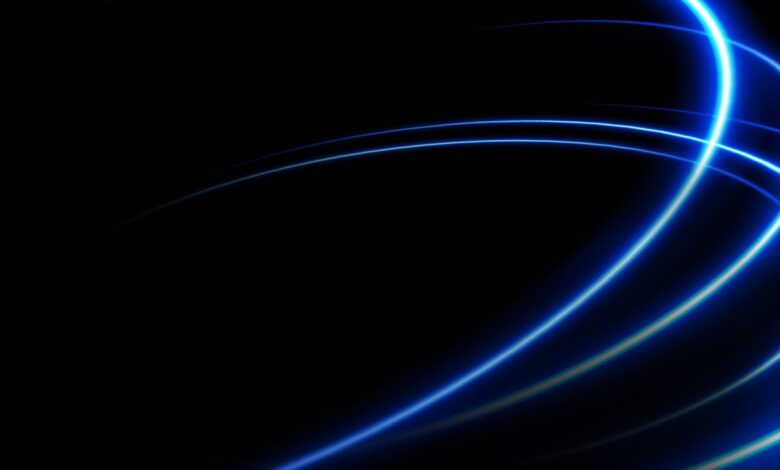 Today's market-disrupting technologies are driving new and exciting opportunities to transform the way we live our personal lives, the way we do business, and the way we run our governments. The capacity for organizations to generate and collect information is greater than ever. Harnessing it to its full potential creates an information advantage that reveals insights and drives better results. Those who create an information advantage today will ride the next wave of transformation in productivity and growth. OpenText™ innovations in Enterprise Information Management (EIM) make that possible.
The OpenText July 2019 update is the largest coordinated release in OpenText history and demonstrates our commitment to continuous innovation in Enterprise Information Management. This release furthers our vision to enable the capture, governance, exchange, and use of information to its full potential so that our customers can achieve the information advantage.
OpenText EIM platforms and solutions are offered in the cloud, hybrid and off-cloud – all of which can be combined with managed services – so enterprises can balance their regulatory and security requirements with the agility, speed of innovation, and cost-savings that cloud delivers.
New in Release 16, Enhancement Pack 6
OpenText delivers regular improvements to Release 16. The most recent update is Enhancement Pack 6 (Release 16 EP6) and it represents improvements across the entire product set. From new integrations, to advancements in AI and analytics, to improved security, usability, and automation, Release 16 EP6 delivers innovations that arm customers with the technology they need to transform their information strategy.
Here are just a few of the highlights from Release 16 EP6.
Unlocking the Power of AI and Analytics
Artificial intelligence and machine learning are making data capture, discovery, and management more efficient and ushering in a new era of automation. Release 16 EP6 is on the forefront of that innovation:
Delivering Integration that Matters
Without integration, information is scattered – out of reach, out of context, and out of mind. OpenText Release 16 is fundamentally integrated to the parts of your business that matter, so you can securely manage the complexity of information flow end-to-end. Combined with automation and AI, Release 16 can connect, synthesize, and deliver information where it's needed to drive new efficiencies, experiences, and insights.
With Release 16 EP6, the Content Services portfolio is further integrated into critical business processes to bring content into context to simplify the use and management of content throughout its lifecycle. OpenText Documentum D2 is extended into SAP so users can save and access content directly in the lead application. Collaboration in and outside of the firewall is a requirement for many of today's critical business processes.  Content Suite and Core Collaboration are further integrated to allow for sharing and synching of folders and workspaces, all while maintaining a complete audit trail of changes. EP6 also deepens Content Suite integration with Microsoft Teams and allows for the editing of Microsoft Office files within Extended ECM in the cloud or entirely on-premises. Plus, it's now easier than ever to integrate content into any business application with new REST APIs and Widget SDKs for Content Suite and Extended ECM.  More innovations in Content Services
OpenText AppWorks is a single platform for process automation, case management and low-code application development. EP6 brings a completely re-designed developer experience and a next generation, mobile-first, AppWorks client to improve application performance, configuration, and tablet usability. In addition, Contract Management now integrates with Salesforce for contract party extraction, and Quality Management now integrates with Documentum and is available in a validated OpenText cloud environment. More innovations in AppWorks
Experience users can manage and measure full campaign activity and asset utilization across all omni-channel engagements to determine what assets and tactics are most effective. Customers can now leverage the collaboration features of Hightail directly from within OpenText Media Manager, leverage SSO for integrated A/B testing for TeamSite and Optimost, as well as seamlessly connect Google Drive with TeamSite. More innovations in Experience
Securing and Governing Information at Scale
For information to remain a strategic advantage it must be protected. This is why security is baked into every single OpenText product and process. Advancing security in lock-step with improving business processes and user experiences is a critical component of Release 16 EP6:
OpenText Security has added real-time, continuous endpoint monitoring and threat detection for complete visibility – built to scale up to the largest enterprises and networks. Now, Security Analysts can halt the spread of a threat with endpoint isolation, giving the enterprise peace-of-mind and time to properly evaluate threats. We've also enhanced forensic investigation support by providing unfettered access to nearly every possible device type, operating system, cloud source and encryption technology. EP6 streamlines the investigation workflow with additional auditing and logging capabilities for EnCase processor, and provides examiners with the ability to customize, name, and save their logical imaging search parameters for reuse in Tableau (TX1) Forensic Imager 2.2. More innovations in security and forensics
Content Suite is making permissions and records management easier and more defensible while also adding more capabilities for security-conscious customers who run off-cloud. A new Permissions Explorer delivers more efficient permission management across multiple locations. Disposition review is now available in Smart View. And, audit logs can now by synchronizes across Content Suite, Extended ECM, and Core. Plus, Intelligent Capture customers now benefit from application-level encryption. More innovations in Content Services
Law firms and legal departments are entrusted with some of our most sensitive information. eDOCS delivers two new layers of security – proactive and reactive – with the release of eDOCS Defense. Release 16 EP6 introduces document level encryption-at-rest to further secure documents, along with activity monitoring to escalate and triage potentially malicious threats to content. More innovations in Discovery
New in OT2 19.2
The OT2 platform updates are focused on driving rapid construction of purpose-built SaaS applications using EIM platform micro-services and extending those to existing cloud and on-premises solutions. With this release, we're announcing deeper integration capabilities and added functionality for the developer, new industry-focused SaaS applications, and an improved end-user experience.
New applications include OpenText Core Capture, to provide cloud-based omni-channel ingestion of any content to organize and route content through a combination of OCR and machine learning, and OpenText Core for Supplier Exchange, to streamline distribution, review and approval of transmittals and deliverables between customers and suppliers, vendors, and clients. This release adds granularity of permissions, scoping, and federation to better enable the development of end-user experiences that remain consistent across multiple applications.
OpenText Core adds deeper integration with Content Suite Platform to deliver real time bi-directional synchronization of audit logs, as well as folders and documents, ensuring all parties are working on the most up-to-date version.
OpenText Core SAP for SuccessFactors adds new interactive document generation to allow an HR business partner to create impactful employee correspondence through pre-defined templates auto-populated with employee data and improved document search through attribute filtering (i.e. doc type, create date).
OpenText Core for Capital Projects adds simplified view, comment, and markup capabilities to accelerate the review process. It adds streamlined comment consolidation to improve collaboration.
New in Business Network Cloud 19.2
OpenText Business Network Cloud release puts the focus on data integration and management –internally and with your suppliers, customers and other trading partners. It helps ensure that digital transformation initiatives fuel a highly connected, collaborative and intelligent enterprise.
Through continuous innovation, OpenText provides enterprises with the capabilities they need to modernize their information architecture and become tomorrow's disruptors.
Register for our webinar to learn more about the incredible innovations in OpenText Release 16 EP6.