eDiscovery
OpenText Discovery Release 16 EP5 raises the bar for legal technology
New enhancements for eDiscovery, legal content management, and legal process management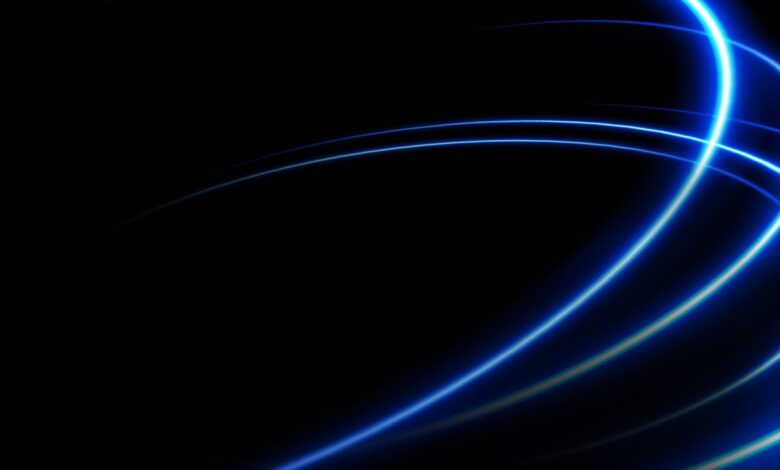 OpenText™ Discovery serves a broad and diverse legal market with a range of solutions. Pillsbury Winthrop Shaw and Pittman leverage OpenText™ Axcelerate™ to power massive eDiscovery litigation projects; Liberty Mutual Insurance leverage OpenText™ EnCase™ to forensically collect data from tens of thousands of custodians; the UK SFO uses OpenText Axcelerate to investigate mountains of digital evidence; and Fox Entertainment Group deployed OpenText™ eDOCS to manage legal documents. Meanwhile, OpenText™ Decisiv™ is enabling millions of AI-assisted searches, and some of the world's largest trading banks leverage OpenText™ Perceptiv to analyze and understand their most complicated derivative contracts.
OpenText Release 16 Enhancement Pack 5 (EP5) further expands the Discovery suite's feature and functionality set with new modules, integrations, and offerings.
Three New Axcelerate EP5 updates for high speed, low drag eDiscovery
OpenText Axcelerate is the legal industry's most comprehensive, AI-enabled eDiscovery technology. Axcelerate pioneered Predictive Coding — an application of machine learning that helps legal teams find relevant documents — and has earned a reputation for its cutting-edge suite of integrated advanced analytics. Axcelerate combines the power of proprietary machine learning, indexing, ECM connectors, and advanced analytics with a straightforward UI and all-in pricing model that enables users to actually take advantage of those tools the way they need to.
The result is a flexible solution that can conquer all parts of the EDRM and can be deployed on premise, in the cloud, or in a managed service environment. Organizations continue to find new and innovative ways to leverage Axcelerate for projects outside of traditional litigation, like investigations and due diligence. The new EP5 release includes several under-the-hood enhancements and a brand-new review module that streamlines the identification and management of related documents.
Review a story, not a random bunch of documents
Review-in-Context is a new and innovative way to understand the story of a review project. When a user is evaluating a document for relevancy or privilege, Axcelerate can automatically identify and display the related documents across the entire project, show users how they were treated and enable rapid tagging without the need for customized scripts or piecemeal search strings. Review-in-context not only helps users make more informed decisions, but it keeps them engaged by showing the whole story instead of just an isolated fragment. Read more about Review-in-Context here or here (coming soon).
Expedited loading and rendering for even faster review
Axcelerate has long leveraged the OpenText™ Brava!™ viewer for its powerful document viewing and integrated smart redaction capabilities. The Brava! viewer enables Axcelerate to render documents as near-natives or it can also extract and format the text alone for a quick-text view. Now that Axcelerate is part of the OpenText portfolio, the development team has been able to collaborate and even further improve the integration with Axcelerate – leading to dramatically improved load times across the board.
Performance increases under the hood
The Axcelerate development team is constantly improving the code-base and application architecture. With the new EP5 release, Axcelerate is further optimized for cloud deployments and on-premise, with reduced memory requirements and faster spin-up/shut-down processes. Furthermore, EP5 includes changes that lay the foundation for reliable and seamless upgrades to the Context Optimized Relevancy Engine (CORE) that powers Axcelerate. Read more about the under the hood improvements here.
Predictive Research in Decisiv
Earlier this year we announced Predictive Research for Decisiv Search, but it's worth repeating. Decisiv leverages the same CORE engine as Axcelerate, and we've adapted the workflow around the supervised machine learning algorithm for eDiscovery for enterprise search. Decisiv users can pin documents that are responsive to their search queries and use those documents to train the system to find similar content. The same technology that lawyers rely on to find smoking gun documents in eDiscovery is now available for Decisiv users to leverage internally. Read more about Predictive Research here.
Something for everyone in eDOCS EP5
OpenText eDOCS has been leading the way for over 25 years with its lightweight footprint and metadata-based approach to document management. Users can create and use flexible folder structures that easily support the legal community's need to view information by client/matter or just matter for in-house counsel. The seamless integration with Microsoft Office products enables users to easily find and save information from where they are working. After all, that should be the focus, not your document management system.
The EP5 release of eDOCS includes expanded records management accessibility to better classify and govern records — even physical ones — from eDOCS. The new eDOCS Defense module includes two additional layers of security enhancement. A real-time activity monitor visualizes user behavior, readily flagging anomalous activity and document level encryption-at-rest provides additional protection against unauthorized access.
Faster, more intuitive eDOCS searching from within Outlook
For most knowledge professionals, work revolves around email. EP5 includes even more Microsoft® Outlook integration improvements to streamline information access from a single pane of glass. The new eDOCS InfoCenter for Outlook (EIO) leverages the overhauled eDOCS codebase and new REST APIs to enable an eDOCS add-in oriented around search. Easily perform a generic search, a profile search or an advanced search with quick access to saved searches. With the new UI and integration, users don't need to leave Outlook to find and leverage content with eDOCS.
Introducing OpenText Legal Center
OpenText Legal Center brings a cloud-based, process-centric approach to addressing use cases in legal like client onboarding, external sharing & collaboration, and document management. Legal Center helps specialized legal groups create workflow templates to ensure that every matter or project is treated in a standardized, repeatable way instead of ad hoc. Today's release is just the beginning. In the future, Legal Center will leverage and extend existing DM repositories like OpenText eDOCS, whether on-premise or in the cloud. Learn more here.
OpenText Discovery raises the bar
At ILTACON just a few months ago we announced a new alignment to focus on the unique needs of legal customers and EP5 is just the beginning. The Axcelerate and EnCase teams continue to collaborate and deliver on the seamless enterprise discovery vision. Meanwhile Decisiv and eDOCS continue to further integrate and enable AI-powered search and content management. Learn more about the Discovery solutions by visiting our website.