Customer Experience
Announcing OpenText Experience EP6
OpenText™ Experience Release 16 EP6 empowers marketers and business users with AI-driven capabilities to create and deliver highly personalized experiences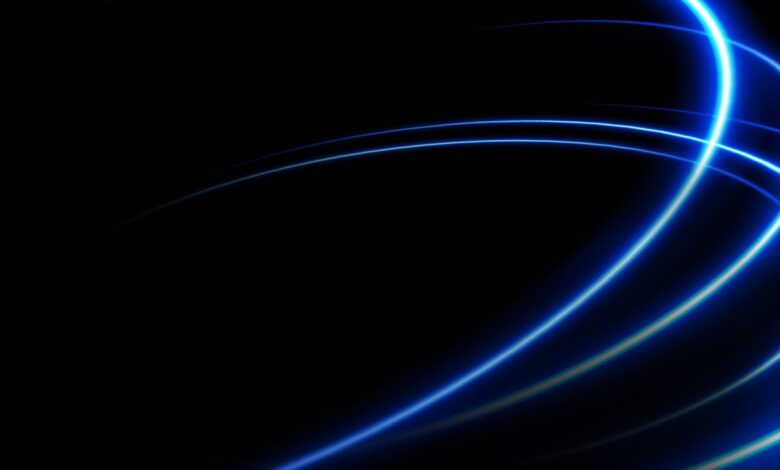 Exceptional customer experiences set apart enterprises from their competition. To pave the way to success, marketers and lines of business need solutions that augment their system of record capabilities (CRM, ERP, etc.) to empower users to create, individualize (1:1), and deliver true data-driven omnichannel experiences at scale, while managing operational efficiency.
OpenText™ brings new capabilities in OpenText™ Exstream™ (Customer Communication Management), OpenText™ Explore (Voice of the Customer), OpenText™ LiquidOffice™ (Intelligent Form Automation), OpenText™ Qfiniti (Call Center Management),OpenText™ TeamSite™ (Web Content Management) and OpenText™ Output Server (Secure Print Delivery), that help Digital Experience teams increase productivity and foster individualization.
We also bring hybrid Cloud integration for extended features with seamless operations and scaling for TeamSite, OpenText™ Optimost™ (Testing and Audiences), OpenText™ Media Management (Digital Asset Management) and OpenText™ Hightail (Collaborative Solution).
More freedom for users with OpenText™ Exstream
Business users need to create and deliver communications that match customers' expectations, in terms of content, delivery channel, and in a timely manner. Exstream 16.6 extends business users' reach with new capabilities that increase their agility to create and manage communications across all channels – without relying on the IT department.
Enhancements include:
Self-service, browser-based design, authoring and interactive editing: connecting Design, Authoring and Interactive environments reduces process bottlenecks and introduces flexibility for managing communications across channels
Intelligent connected communications: easy to orchestrate 2-way communications, and the use of email + SMS Notifications to reach customers at the right moment.
Intuitive web-based drag & drop interface to graphically model the creation and delivery steps and the flow of all communications, including backup delivery channel.
To learn how you can turn communications into meaningful conversations, visit Exstream website.
Intelligent content automation in OpenText™ TeamSite
Digital experience designers deal with increasing complexity, as they address customers with an infinite number of journeys, preferences, channels, etc. With AI and ML capabilities, TeamSite generates automated processes, reduces manual work and allows users to be more accurate and creative.
TeamSite offers:
Intelligent content suggestions: let users find relevant content faster, focus on high value content creation
AI-generated content summaries: automate new versions of content for use across different experiences
Intelligent Asset Tagging: generates metadata automatically using AI-powered media-analysis services
To know more about making the digital experience creation easier, faster and powerful, visit the TeamSite webpage.
Collaboration and distribution made easy in OpenText™ Media Management
Marketers are faced with multiple projects, that involve multiple stakeholders, and an increasing volume of assets. In the latest version, Media Management offers new capabilities that simplify collaboration and asset distribution.
Media Management offers:
Enhanced integration with Machine Learning-enabled cognitive media services and AI seamless collaboration with agencies using OpenText™ Hightail, a collaborative solution
Streamlined access to content with Accelerated File Transfer
Improved project management with calendar views to track & manage jobs, tasks and resources
See how Media Management makes it easier for organizations to manage and share their rich media digital assets at scale.
Understand your customers with OpenText™ Explore and OpenText™ Qfiniti
Collecting and analyzing what customers say, in call centers and through a broad range of channels (such as Social Media and Chatbots), allows to identify, visualize and understand issues and risks faster for better decision making.
Qfiniti and Explore, the Voice of the Customer solution, bring new capabilities, leveraging AI integration, that include:
A comprehensive visualization of Voice of the Customer insights
A New Magellan (OpenText AI platform) algorithm to identify agent and customer speech
A broader range of addressable interactions in Explore: calls, emails, chats, surveys, etc.
A visualization by Magellan BI
To discover how we can support your customer experience insights strategy, visit the Qfiniti and the Explore websites.
Intelligent Forms Automation with OpenText™ LiquidOffice
Collecting and automatically processing customer data is key to transform customer experience. LiquidOffice evolves as an intelligent forms automation solution that allows collecting and efficiently processing customer data with web & PDF forms.
LiquidOffice brings innovations to:
Host & provide access to any form for traditional processing
Automate PDF Form Processing: forms created by any application including Exstream
Automate Web Form Processing: web forms created by any application, including TeamSite
To know more about Intelligent Form Automation, visit the LiquidOffice website.
Secure print access with OpenText™Output Server
OpenText™ Output Server ensure reliable delivery of print jobs to output resources in distributed and non-distributed environments—everything from printers and fax to e-mail and Web destinations.
Output Server offers enhanced capabilities for better integration and security:
Secure access: Document(s) printed after authentication on the printer
Enhanced Exstream integration for document composition capabilities, such as labels
RightFax integration
InfoArchive integration
OTDS integration enhanced for improved security
OpenText™ Experience Release 16 EP6 makes it easier to deliver amazing customer experiences.
Learn more:
Learn more about the new features and products included across the OpenText Experience portfolio: