Customer Experience
What's new in OpenText LiquidOffice EP6
OpenText LiquidOffice 16.6 improves customer experience with omnichannel data collection and unified form processing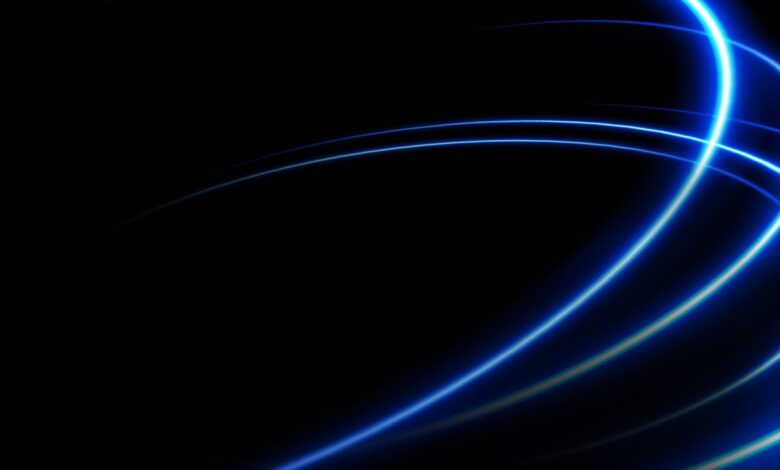 Every day, customers and employees enter information on forms. Regardless of how they are created, distributed and captured, whether on paper or in electronic documents, by email or fax, it is critical that the information is processed in an accurate and timely manner. However, organizations still rely on manual paper-based information collection to capture, validate, review and route information to the people and systems that use it. The efficiency and effectiveness of an organization's information collection has a significant impact on productivity, risk, customer service and bottom line.
Recognizing that there are many ways our customers want to capture data, OpenText™ LiquidOffice™ 16.6 provides omnichannel data on ramping capabilities that facilitate all the different ways our customers require to capture and process information regardless of where they are at in their digital transformation journey. This simply means, that our customers will embrace LiquidOffice 16.6 because it enables them to build a full spectrum of data capture solutions that are web forms based, paper forms based, PDF or in any other formats.
LiquidOffice 16.6 provides organizations with a solution and platform to design PDF and web forms, manage and provide access to forms, collect information from customers and employees when forms are submitted, and route information and forms to people and integrated systems as part of intelligent automated processes.
This release provides terrific value to both our new and existing customers with improved support for traditional forms use-cases, enhanced support for delivery of integrated solutions, an improved UX, and enhanced platform support and security.
Enhanced platform to support integrated solutions delivery
LiquidOffice, as an Intelligent Forms Automation platform, facilitates the delivery of additional CEM, ECM, and other solutions.
It provides support for external web form submissions enabling organizations to use custom web forms hosted on any website with LiquidOffice to process forms instead of having to develop custom scripts and applications.
This release supports standalone PDF form submissions, empowering organizations to distribute LiquidOffice and other PDF forms (e.g. created by Acrobat) to customers who can complete the forms offline and return completed forms electronically (instead of printing & mailing), and then automatically process the forms (instead of scanning, capturing, extracting, and verifying with a Capture solution). This significantly improves the user experience for customers and efficiency of form processing for organizations. This also provides an alternative approach for offline forms.
Now, customers that use other products to create forms including OpenText products such as OpenText™ TeamSite™ and OpenText™ Exstream™ will be able to more easily leverage LiquidOffice's powerful forms processing capabilities by creating forms that can be submitted to LiquidOffice for processing.
With the intrinsic support for processing external form submissions, this not only creates new opportunities for LiquidOffice as a forms processing platform, but it also greatly enhances the value of OpenText CEM solutions delivered with TeamSite, Exstream, and other products.
Enhanced support for traditional form use cases
Support for traditional form use cases (e.g. print-and-fill forms, fill-and-print forms) is enhanced by enabling easy publishing of external forms and other files as "standalone documents", improved access to these files in the Portal, and features to share (download, email) these files. Customers will be able to leverage these features to use LiquidOffice Portal to access all forms no matter what format (LiquidOffice or other) or where located (in LiquidOffice or elsewhere).
LiquidOffice forms can now be published as "standalone documents" in fillable and non-fillable PDF formats. Users can open, download, and email links to these forms from the Portal, and a browser plug-in is no longer required to access these. A new flattened PDF format also enables publishing of forms that can be opened, viewed, and printed consistently using most browsers and Acrobat.
Customers can now also use this capability to provide access to forms that can be used with LiquidOffice forms processing capabilities.
UX Enhancements
LiquidOffice 16.6 incorporates user experience enhancements for Forms, Portal, Form Designer, and Management Console. These enhancements provide modern looking end-user forms, enhanced end-user access to forms, more streamlined creation of forms, a refreshed and more modern administration UI, and improved installation and faster access to applications.
Quality improvements
We have improved our platform security, updated embedded technology, provide support for new versions of integrated applications and platforms (e.g. Windows, SQL Server), support test automation efforts, enhance documentation, and address bugs.
Support for Java 11 provides customers with options to adjust to Oracle's new approach for Java support and enables use of either Oracle JDK or OpenJDK.
Learn more:
Discover all the latest innovations in OpenText Experience solutions here, and read more about OpenText Release 16, OpenText Cloud and OpenText OT2 here.
Learn more about OpenText LiquidOffice 16.6 by visiting our website.