Cloud
What's new in Release 16 EP5 for OpenText Extended ECM for Microsoft Office 365
Microsoft Teams integration, Modernized Web Parts, Outlook Business Workspace Add-in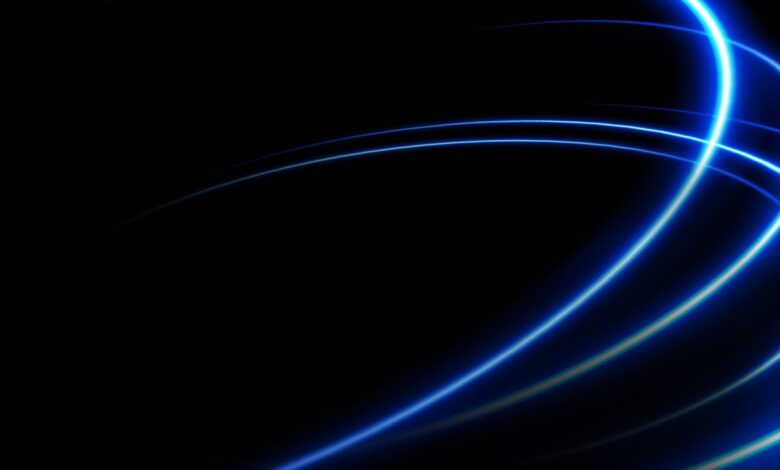 Back in May, we released a new OpenText™ Extended ECM offering for Microsoft® Office 365™. It was the latest in a series of releases over the past two years that saw us expand the integration of Extended ECM for Office 365 far beyond SharePoint®. That release of Extended ECM for Microsoft Office 365 connects Office 365 Groups with Extended ECM Business Workspaces, including automatic creation of groups for new workspaces. Additionally, Microsoft® OneDrive for Business content can be archived into OpenText™ Content Server.
Our new OpenText Release 16 Enhancement Pack 5 (EP5) release builds on that and adds important capabilities to Extended ECM for Microsoft Office 365 through an integration with Microsoft® Teams and an add-in for Office 365 Outlook. The result is more efficient collaboration around your business processes.
Microsoft Teams Integration
The Microsoft Teams integration connects your business processes to informal collaboration and communication tools—and allows you to store the results of that collaboration to an Extended ECM Business Workspace. As a result, you can find all the related content in context of the business process.
With Extended ECM, you can open Microsoft Teams directly from the Business Workspace view, which saves time and reduces the need to open up a new interface and search for the content you need. From there, you can access the Business Workspace as a perspective or as a browse view, only showing the files and providing direct access to the content and metadata used in other connected business applications.
This integration with Microsoft Teams provides structured use of Office 365 collaboration tools, gives full visibility into business process and associated content, and provides an integrated flow of information and documents between Office 365 and Extended ECM.
Microsoft Teams Business Workspace browse integration
This update automates the process of using Microsoft Teams in your Business Processes by the automatic creation and decommissioning of the team. This removes the burden of creation and management from the administrators and end-users. The lifecycle of the Team can be easily configured by monitoring the metadata; for example, after a Team has not been accessed for a set amount of time,  a Metadata setting like 'Final' or 'Completed' which are used in Marketing or Customer Service use cases, or a combination of both can be applied.
Extended ECM drives the lifecycle of Microsoft Teams collaboration
With Extended ECM, you can manage the full lifecycle of your team's work from start to finish:
Create your team business workspace
Manage team membership
Collaborate in Office 365
Capture content into workspace
Retire team when done
Business Workspace integration with Office 365 content
On the other side of the integration, this update allows you to add items from Office 365 into the Business Workspaces. The user has the option to add files from Microsoft Office 365 or Microsoft OneDrive®. This way, files can be shared with non Office 365 users, can be moved to a 'compliant' repository with Classification rules or the files can be exposed to be used in other connected business applications, depending on the use case.
Modernized SharePoint web parts for Office 365
For the 16.2.4 release of Extended ECM for Microsoft Office 365, we revamped the SharePoint Add-Ins for Content Server and Extended ECM. These Add-Ins include Web Parts, which allow access to OpenText Content Server and OpenText Extended ECM from within SharePoint and SharePoint Online.
The refreshed Web Parts now support the modern SharePoint experience which Microsoft recently introduced in Office 365 and SharePoint 2016. This includes new UI elements that allows business users to customize Web Parts to their needs.  The results is a much smoother visual integration that increases user adoption and reduces the administration burden for Administrators. Additionally, global settings for the Web Parts and future updates for the Web Parts are now managed centrally by Content Server administrators.
The SharePoint Add-ins for Content Server and Extended ECM are built on Microsoft's latest SharePoint Framework (SPFx) technology, ensuring a solid and future-proof integration.
This feature is part of Application Governance & Archiving for SharePoint and Extended ECM for SharePoint.
Microsoft Outlook add-in—suggested workspaces
With the Outlook Add-in introduced with Content Server 16, you can quickly locate workspaces and file emails without leaving Outlook. This enables you to bring content into your business processes in a much easier way.
With this release, the Outlook Add-in now helps you discover relevant workspaces by suggesting workspaces related to the current email, making it quicker to file emails and access workspaces. This feature locates workspaces where emails from the same sender or recipients were filed previously. Administrators can also configure rules that suggest workspaces based on metadata extracted from the email subject and other email attributes.
The Outlook Add-in for Business Workspaces is part of Connected Workspaces, which is included in the Content Suite Platform.
Additional resources
Learn more about what Extended ECM for Microsoft Office 365 can do for your organization with these resources:
You can learn more about OpenText Release 16 EP5 by visiting our website.