Cloud
After Abandoning Commerce One, SAP Ends Up Acquiring Ariba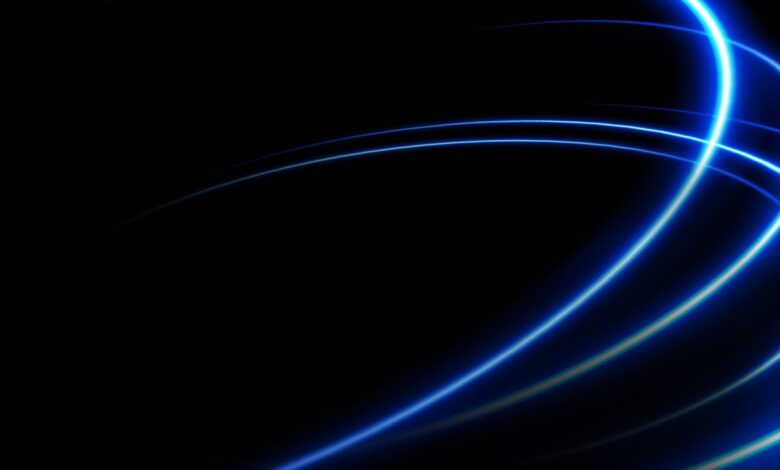 Yesterday, SAP announced its intention to acquire B2B e-commerce vendor, Ariba for $4.3 billion.   In addition to its suite of spend management and procure-to-pay applications, Ariba has built up one of the world's largest business networks with over 700,000 members.  The presentation materials issued following the announcement stated that "Ariba will enable SAP to create the business network of the future by combining its large buyer & seller network with SAP's more than 190,000 customers and deep business process expertise."  What I find particularly ironic about this transaction is that about 10 years ago, SAP had a significant equity stake in Ariba's largest competitor – Commerce One.  
SAP invested a few hundred million in capital in Commerce One during the Internet bubble.  But when Commerce One ran into financial troubles, SAP abandoned the struggling dot com.  Commerce One eventually declared bankruptcy wiping out the equity value SAP had obtained.  Now, approximately 10 years later SAP is paying over $4 billion to acquire the same type of asset.  Certainly, Ariba has evolved considerably over the past 10 years so a like-for-like comparison with the old Commerce One is not valid.  But the question I ask is – Would it not have been much more cost-effective to acquire the remaining position in a distressed Commerce One rather than paying a premium 10 years later to buy its chief competitor?
I chronicled the history of the SAP and Commerce One relationship in my recently published book, Herding Geese.  Here is an excerpt of Chapter 4, which describes the relationship between the two entities.
In the year 2000, Commerce One's primary competitor was Ariba.  At the time the competition to become the technology foundation for e-marketplaces was intense.  Vendors were approaching the situation like a Monopoly game, seeking to acquire as much property as they could on the first trip around the board.  It was a land-grab based upon the premise that exchanges were the future of commerce.  Technology providers that received a revenue share of the transaction fees charged by the exchanges were sure to make millions in profits.
The opportunity to sell B2B e-commerce solutions during the Internet bubble was so large that both vendors formed a consortium with other technology powerhouses to maximize their sales efforts.  After Ariba announced a partnership with i2 and IBM then Commerce One reached out to SAP.  However, in its first call Commerce One was turned down by one of the SAP Co-CEOs.  SAP quickly reconsidered and re-approached Commerce One to start negotiations on what became one of the largest joint product development efforts ever undertaken in the technology sector.  The Commerce One/SAP partnership announced in 2000, called for 14 joint engineering teams representing 400 personnel.  As part of the deal, SAP also provided $250 million in cash in exchange for a 4% equity stake.
 The deal was widely applauded, especially by Commerce One's customers, 75% of which already used SAP.  Commerce One enjoyed an unprecedented level of fame in 2000. It spoke at almost every supply chain and B2B e-commerce conference, including its own event, which attracted 2500 attendees.  Much like Apple in 2010, to make the news all Commerce One had to do was issue a press release.  In addition to SAP, many other companies sought out partnerships with Commerce One including Compaq, Microsoft, Intel, PeopleSoft, Sterling Commerce and GE's Global eXchange Services (now GXS).
 The Commerce One/SAP partnership delivered its new platform in 2001, but by then the market had shifted.  The stock market had collapsed.  Business executives reacting to the recession stopped investing for growth and began focusing on cost reductions. "People were buying vision in 2000.  In 2001, they were looking for return on investment," said Robert Kimmit, then Commerce One's president.  The SAP partnership was overall a success for Commerce One, representing up to 50% of revenues at one time.  However, the partnership began to fall apart when Commerce One's financials began to deteriorate.
With the economy in a deep recession, Commerce One was not able to meet its forecasted sales projections.  The company declared losses of $2 billion in a single quarter in 2001 on revenues of only $100 million.  The company cut 50%of its staff in 2001. At first SAP was supportive. Despite the precipitous decline in revenues, SAP doubled its investment in Commerce One.  It increased its ownership position to 20%. Rumors were rampant that SAP was going to acquire the floundering e-commerce vendor.  However, Commerce One's financial situation continued to worsen and the deal never materialized.  SAP began to distance itself from Commerce One, investing further in its own Supplier Relationship Management software as its primary e-procurement offering.
The collapse of the SAP partnership was the beginning of the end for Commerce One. In April 2002 the company reported an 80% decline in quarterly revenues year-over-year.A one-to-ten reverse stock split was issued, followed by another massive staff reduction. By November 2003, the company only had 100 remaining employees each of which was given a mandatory two week furlough to reduce expenses. On October 6th, 2004 Commerce One filed for Chapter 11 bankruptcy.
Commerce One was divided up in bankruptcy court.  A portfolio of patents were packaged and sold to a subsidiary of Novell for a nominal amount of money.  The remainder of the company was sold to a new group of owners, which operated it independently for about eighteen months.  In February 2006, another B2B vendor, Perfect Commerce, acquired the remaining Commerce One business.  It has since been assimilated into Perfect Commerce's operations.