OpenText World
Top 5 reasons to come to OpenText World EMEA 2023 – Innovation Summits
See the future of information management and work smarter with OpenText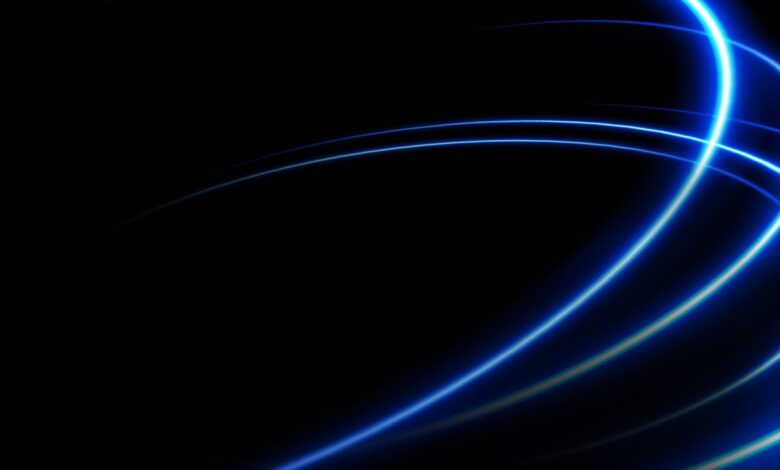 Reimagine information management. Explore new ways you can use information to work smarter and truly deliver on the promise of the Information Age. Join us at OpenText World EMEA 2023 – Innovation Summits (in person or online!) to find intelligent, connected, secure, responsible, and scalable solutions for your organization.
If you can, join us in-person in one of the beautiful cities we're visiting where you can pull one of our experts aside to find out how to get more out of your specific OpenText solutions and sit down with people in your industry who are going through the same challenges you are. Here are just five excellent reasons to meet us in your favourite city for OpenText World 2023 – Innovation Summits:
#5 Learn from regional industry experts.
Talk to local experts who understand the unique struggles you face every day. Together, you can review best practices, the latest use cases, and new releases to discover solutions that will help you work smarter.
Whether it's at a roundtable, forum, breakout, or one-on-one, don't miss your chance to hear from thought leaders and industry experts across key industries, including banking and insurance, manufacturing and automotive, government, retail and CPG, utilities and oil and gas, and more. Learn how to accelerate your technology projects and walk-through end-to-end information management solutions. You'll also get a chance to listen to OpenText customers from your area explain how they are solving today's challenges.
#4 Network at truly unique and entertaining events.
Discuss trends, challenges, and solutions with like-minded professionals during the day, and continue the conversation through the evening in singularly entertaining and delightful surroundings.
Munich: Motorworld
Considered the world's largest brand-independent classic car and sports car center, Motorworld München brings together the who's who of the entire mobility industry with more than 25 of the world's most valuable and exclusive vehicle brands. Explore this unique venue with an outstanding buffet dinner and live swing, jazz, and bossa nova band. Enjoy—even your transportation to and from the event is taken care of!
Paris: From the industrial to the digital revolution
Surrounded by the art deco architecture that is characteristic of Maison de la Chimie, take a trip back to the past and into the future. Move through a dream-like atmosphere as characters from the first Industrial Revolution through to the current Digital Revolution mingle through the crowd. Follow them into the future at this elegant venue, inside and out into the garden, while enjoying live jazz and sensational food.
London: "The greatest show"
Enjoy the circus-like entertainment and "The Greatest Show" on earth! Roving acrobats, tumblers, and other stunt artists create a fun, vibrant evening with live music and song. Sample the many delectable street foods and be uplifted by the stage performers. Come one and all!
Take advantage of one of these fantastic networking opportunities close to home. We're thrilled to be back to in-person events in Europe, and we're making the most of it! Join us!
#3 Listen to inspiring keynote speakers.
Mark J. Barrenechea, OpenText CEO & CTO, will address the future of information management and trust in a world where machines are the primary generators of information and, with that in mind, dive into how organizations can prepare for Business 2030. Muhi S. Majzoub, OpenText EVP and Chief Product Officer, will reveal some of our latest innovations, show them at work in live demos, and share how they can help you work smarter.
All three locations also feature remarkable customer speakers, product and industry specialists, and regional experts. Special guest keynotes at our two-day Munich event include Steve Boyes, a conservationist and National Geographic Fellow, and Waltraud Gläser, a dynamic change management expert.
#2 Discover how to work smarter.
Working hard delivers results. Working smarter delivers better results, faster. With the right tools, you have all the information you need to put your effort where it belongs: to add value, to make better decisions, and to prepare for Business 2030. AI-generated content, extended reality, climate innovation, and digital currency: participate in interactive, educational experiences and listen in to breakouts and customer interviews and learn to bring information and automation together to re-invent with new digital fabrics, new rules, and new ways to work.
#1 Join the OpenVerse™.
Take part in the total reimagining of how information is managed via technology where we are no longer bound by location, infrastructure, time, or space. Machines now generate one million times more information in one day than all humans on this planet do in an entire year.
The OpenVerse™—the reimagining of information management—will change the way machines, people, and organizations use information to work and collaborate and will improve how supply chains become just-in-time networks, how individuals experience and trust information, and how we can deliver on the promise of the Information Age, where machines are the primary generators of information.
Join us at OpenText World EMEA 2023 – Innovation Summits to prepare your organization to meet and exceed the expectations of Business 2030. Register now.