eDiscovery
OpenText Discovery Project Manager Spotlight: Michael LaBrie
Q&A with the industry's best support team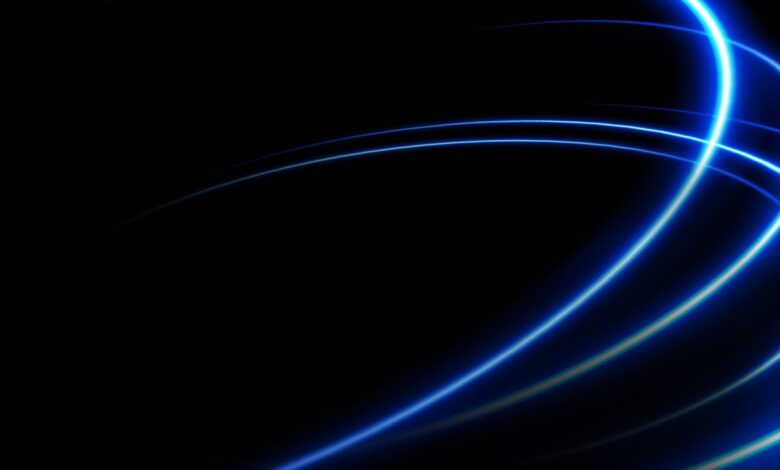 Throughout Michael LaBrie's  career he's had the opportunity to work on all sorts of different projects: Mergers and acquisitions, joint-defense groups (JDG), multi-district litigations (MDL), international antitrust matters, and everything in between. Now working as a Senior Project Manager on OpenText Discovery, Mike has worked with some of the smartest, most innovative lawyers on the planet at law firms, enterprises, and even government agencies, giving Mike a panoptic view of discovery in contemporary litigation. And through that experience, Mike has learned how to bridge the gap between technologists, lawyers, clients, and judges.
How did you get into eDiscovery?
When I made the move into discovery, it wasn't something I really thought I would do. There was a sense of unknown. New technology was rapidly disrupting the legal industry and I saw an opportunity to be a part of that change at Recommind (now OpenText).
I had previously spent five years working at an international law firm as a litigation paralegal focused on both discovery and trial. For the most part, I lived in either discovery databases or hotel war rooms as we moved through trial. Back then, most document review projects were conducted in a traditional manner: apply some search terms and then manually review each document linearly.
Then the firm I was working at brought a new technology in-house, Axcelerate, and I was among the first to learn the platform. In those early days, AI wasn't as developed or ubiquitous—it was still a bit of science fiction. But as I learned more about Axcelerate and began using it I realized quickly: This stuff works.
Why did you join the OpenText Discovery PM team?
The biggest differences between working at a technology vendor like OpenText and a law firm are the variety of projects and speed of change. Law firms tend to encourage specialization and deep focus on a specific area of expertise. You become the "eDiscovery guy for client X" or the "eDiscovery guy for matter type Z." Meanwhile, at OpenText I have worked with hundreds of clients on dozens of different case types. That cross-pollination and exposure is crucial to growth and development. One week, I may be working on a routine internal investigation project for a long-standing enterprise customer. The next, I may be working on an M&A project for a new law firm client. After that, I may be working with our internal product management team to develop a new feature like Predictive Filtering.
Working across different clients and internal functions keeps us all engaged. We act as a conduit for best practices, translating lessons learned from one project to the next. You never know what new projects or challenges the team will bring in and that keeps it interesting.
What's the ideal project look like to you?
The biggest problems require the biggest solutions, and solving those conundrums is what drives me. My favorite projects are the unique and novel ones: Enormous scale, unlimited budget, and due yesterday. I love the problematic projects and challenging clients because they push the envelope of what we can do with technology.
What's the most interesting case you've worked on?
It's hard for me to pick just one project (especially given the confidential nature of our work) but every now and then you hit the ball out of the park so far, with such success, that you earn an unsolicited tweet like this one:
I don't often directly mention a tech company, but I have to give mad props to @Recommind. My team reviewed 1.3M docs in 10 days with A5

— Bennett Borden (@BennettBorden) September 29, 2014
Mergers and acquisitions are uniquely challenging projects because they hugely important. When the government evaluates a potential merger, they have the power to demand documents to evaluate competitive impact. If the regulator feels like the merger will unfairly reduce competition and harm consumers, they have the power to block the deal. When that happens, it has a massive cost on the clients. All the internal negotiations, plans, and effort goes down the drain if the government blocks a deal. Document review projects in the M&A space are especially time-sensitive because the government regulator can suspend the deal until they are satisfied in their investigation and they can make multiple document requests (sometimes known as a "Hart-Scott-Rodino Second Request" or "HSR2R").
These are projects that require review of millions of documents. And these documents aren't even available all at once, in fact they can take weeks or months for documents to roll in. For other technology platforms, the rolling data loads pose a significant problem because they disrupt the machine learning process. But we were able to turn that into an advantage so when a new batch was requested by the regulator we could use the AI to basically waterfall the prioritization for the next batch.
What's going to walk through the door next?
The best part of being a PM at OpenText is that we don't just sit in discovery databases all day long. We join sales calls to help the field team communicate value. We travel to lunch-and-learn seminars to meet with clients. We support the product management team with feature and functionality suggestions. And we are always looking for new talent to join the team.
Register here and chat with Mike on our upcoming OpenText Discovery webinar as we present all-new machine learning workflows for eDiscovery projects this Wednesday, June 12th.