Integration
B2B e-Marketplaces – A Look Back Ten Years Later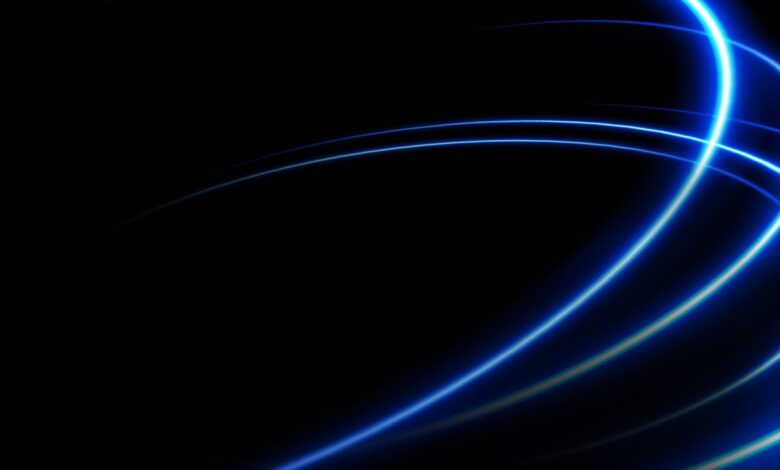 Some call it the Golden Age of B2B e-Commerce.  Others call it the height of insanity.  Regardless of your perspective, it is difficult to argue that there will ever be another time like it in the world of B2B e-commerce.  The marketplace era witnessed an unparalleled infusion of capital and an unparalleled appetite for risk as entrepreneurs around the world engaged in widespread supply chain innovation and experimentation.
And although there remains a general level of disappointment and remorse with the e-marketplaces, we should remember that these organizations were catalysts for a number of high value supply chain technologies still in use today – e-procurement, reverse auctions, supplier portals, data synchronization (e-catalogs), collaborative demand planning and sell-side order management.  In this post, I will revisit the three primary e-marketplaces models with a historical perspective on the pros and cons of each strategy.
Remembering the Marketplaces
B2B e-Marketplaces, or sometimes called exchanges, facilitated the real time transfer of information, money and goods using newfound Internet technologies.   E-marketplaces supported a wide range of business processes.  Some facilitated the introduction of new buyers and sellers on the Internet for the purposes of developing new relationships.  Others specialized in e-procurement models such as "reverse auctions."  In a reverse auction, the supplier (rather than buyers) competes for the right to win business by submitting the lowest (rather than the highest) bid.  Still other marketplaces focused on removing information latency in the supply chain and enabling collaboration between participants through the electronic exchange of design, forecasting, inventory, sales, logistics and payment data.
If You Build It…They Will Come
There were three primary types of marketplaces – independent, consortia and private – each with different strengths and weaknesses.
Independent Marketplaces
Independent marketplaces, sometimes called public marketplaces, were the first to emerge in the late 1990s.  Founded by venture capitalists and managed by entrepreneurs, independent marketplaces such as Vertical Net and FreeMarkets were pioneers in the B2B e-Commerce revolution.  One of the independents' key strengths was neutrality.  Not owned by any specific buyer or seller, the independents were free to develop technology and their business model as they desired.  Although, the independents were arguably the most innovative category of marketplace and the most neutral, they are largely extinct today.  Some say that the independents were ahead of their time, providing a value proposition that their customers didn't embrace before the vendors had run out of cash.  I think independent marketplaces were victims of their own success.  Threatened by the potential disruption to historical supply chain dynamics, leading buyers and sellers rushed to build their own private and consortia e-marketplaces.  The result was that the largest potential customers of independent marketplaces quickly became equity partners in their competitors.
Consortia Marketplaces
Starting in late 1999 and throughout 2000 e-marketplaces were formed by consortia of leading buyer and supplier organizations in the major manufacturing verticals.  High profile marketplace formations included Worldwide Retail Exchange (Retail), ChemConnect (Chemicals), Quadrem (Metals/Mining), SupplyOn (Automotive) and Transora (Consumer Goods).  Retailers, OEMs and suppliers provided capital in exchange for an equity stake and a governance role in these new e-marketplaces.  The consortia were well positioned to generate revenues as they enjoyed instant participation from their owners following formation.  Perhaps, the consortia biggest challenges were with the governance models.  Not only were there many different owners of these exchanges, but most were cutthroat competitors, which complicated decision making and strategy.  For example, the consumer goods marketplace Transora had 49 different equity investors!  However, more fundamental challenges existed with consortia's perceived lack of neutrality.  While many buyers and sellers took equity stakes in marketplaces others (such as Wal-Mart) stood on the sidelines.  For the consortia marketplaces to grow they needed to gain the participation of additional non-affiliated buying organizations.  However, these non-affiliates were reluctant to share sensitive pricing and product information on an exchange owned by their competitors.  Nor were they interested in paying transaction fees which ultimately flowed back to these same competitors.
Commerce One – Leading Provider of Exchange and Marketplace Technology during the Dot Com Era
Private Marketplaces
Major buying organizations not affiliated with any exchange (as well as many consortia investors) began to develop private marketplaces starting in 2000.  Perhaps, the largest and most successful is Wal-Mart's RetailLink.  The private marketplaces had instant critical mass as both the buyer and its community of supply chain partners were immediate and captive participants.  Most private marketplaces were built upon existing supply chain transaction systems such as EDI, which already exchanged high volumes of data.  The goals of private marketplaces were simply to improve supply chain efficiency, rather than to generate transaction fees or grow towards an IPO.  Funding was provided as part of the traditional IT budget rather than through external capital markets or equity investments.  Private marketplaces avoided many of the governance and intellectual property issues that hampered the independents and consortia.  The buying hub could control the marketplace's roadmap and security of all transactions exchanged.
And the Winner Is…
It is interesting to look back in hindsight and contemplate which of the models was best.  I would have to argue the private marketplace model was the winner, as they account for the majority of exchanges still in existence today.  A handful of the major consortia marketplaces such as Global Health Exchange (GHX), Exostar and Elemica have transformed their value proposition into a long-term business model.   Some have enjoyed more success than others.  For example, e2open recently reported 35% growth for its 1st half 2010 fiscal year.  And Covisint is planning a $1B IPO.  In many cases, these vendors have survived by generating a sustainable, recurring based of revenue from EDI transmissions.  Ironically, EDI is the very technology most of these marketplaces set out to destroy!   Read part 2 of this post – Top 10 Reasons the B2B e-Marketplaces Failed.