Technologies
Announcing OpenText Business Network Cloud Release 16 EP6
OpenText Business Network Cloud features enhanced data integration and management to power digital transformation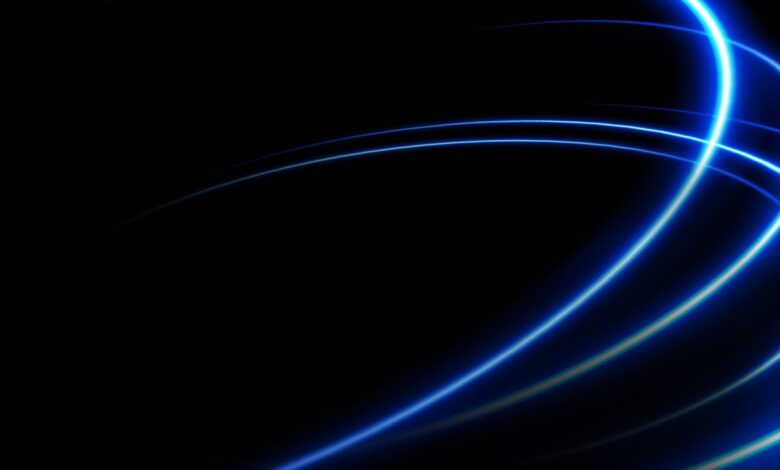 Digital transformation is essential for every organization but successfully transforming is a complex task. CIOs regularly place it at the top of their priority lists but as many as 84% of companies say they have failed to meet their digital transformation objectives. At the heart of the challenge is how you effectively integrate and manage your data.
The latest release of OpenText™ Business Network Release 16 puts the focus on data integration and management – both internally and with your suppliers, customers and other trading partners. It helps ensure that digital transformation initiatives fuel a highly connected, collaborative and intelligent enterprise.
Simplify trading partner connections with direct connection outsourcing
OpenText™ Trading Grid™ extends the range of direct connection options to include FTPS and SFTP, in addition to AS2, AS3 and OFTP. A single point-to-point connection between you and your trading partner provides a fast and efficient way of doing business. Managing all your direct connections with partners can be complex and resource-intensive. Our direct connection outsourcing service is cost-effective, flexible and gives you visibility across all your trading partner connections.
Adopt fast and easy EDI for the mid-market
OpenText™ Freeway Cloud is a comprehensive, cloud-based EDI solution for mid-market companies without extensive EDI experience that want an easy and affordable way to electronically trade with customers and suppliers. You gain powerful and scalable EDI–including pre-built partner kits and advanced capabilities such cross-dock, drop-ship, and pick and pack–without the upfront investment or internal skills.
Gain flexibility and increase performance with a powerful B2B gateway
OpenText™ BizManager is an integrated B2B gateway that includes MFT, B2B messaging, mapping and translation, tracking, auditing, security and compliance. Release 16.6 includes strengthened integration capabilities including RESTful web services and new regional market protocol support including AS4, Ryutsu BMS, and Zengin, this release delivers improved flexibility. Increase performance with unlimited file size for data translation and a human-readable document viewer to facilitate document mapping and viewing.
Simplify fax and messaging with the Cloud
We're giving you greater control and simplicity within your fax and messaging processes. Enhancements to OpenText™ Fax2Mail™ and OpenText™ Notifications™ analytics capabilities provide deeper visibility into the delivery performance of these solutions. In addition, we're delivering complete data sovereignty for SMS messages in Europe to help with GDPR compliant communications.
Drive team efficiency to new levels
OpenText™ Active Applications let you get more from your trading partner relationships. To take full advantage, the solutions must be easy to use, intuitive, and focused on what matters most to the individual user. OpenText™ Active Orders and OpenText™ Active Invoices with Compliance receives a major facelift in EP6, including innovations in user experience to enhance productivity and help drive team efficiency to new levels. New capabilities include enhanced search, personalized homepage configuration, priority action task identification, order details listing and search, context-sensitive menus, breadcrumb navigation and improved error notification.
Accelerate business processes with RightFax 16.6
OpenText™ RightFax™ includes a major software release with new innovations within EP6. We've streamlined RightFax client workflows to ensure that you can handle any fax volume while improving fax processing times. By eliminating shared mailboxes and making it easier to tag and add metadata to faxes, we've simplified the audit process and troubleshooting. In addition, RightFax is more flexible and easier to use with anytime, anywhere administrative access to jobs, reports, and other tasks.
Intelligent data integration
OpenText™ Contivo accelerates the automation of data mapping specification report generation for data integration and data management for quicker and accurate turnaround of data transformation and trading partner onboarding projects. It strengthens collaboration with customers and improves speed to market and time to revenue.
Security with data tokenization
EP6 introduces data tokenization solutions for expanded data security through the integration of Liaison technology. Data tokenization also enables customers to leverage protected data for visibility and intelligence services, without exposing sensitive information to unauthorized systems or people.
Increase business and supply chain agility
Even with digitized supply chain transactions, it is difficult to determine where risks lie in supply chain performance. The new version of OpenText™ Trading Grid Analytics provides visual, easy-to-understand trending dashboards with transaction information–trading partner activity, document volumes, file errors–with up to two years of data. Not only do you gain greater visibility into the actual performance of your trading partners, you can sport supply chain risks and manage exceptions before they impact your business.
If you're ready to transform your business to become an Information Advantage, OpenText Business Network will help you get there.
Learn more:
Learn more about the new features and products included across the OpenText Business Network portfolio: