Integration
Top 5 benefits of a B2B Integration solution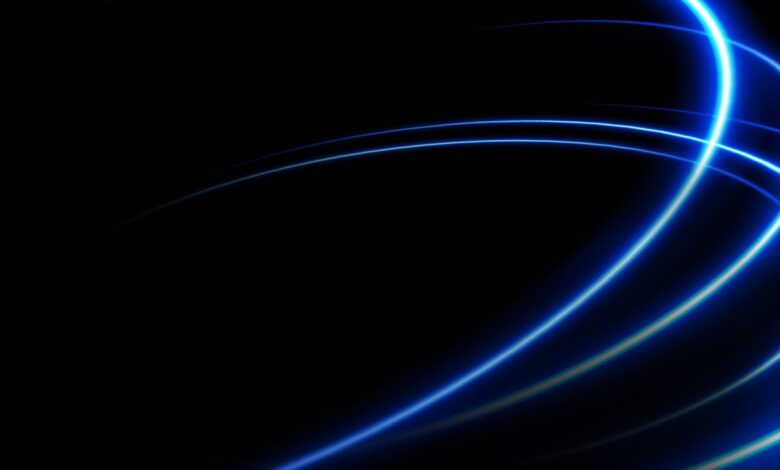 Digital technologies are delivering a great number of benefits for business. They are also leading to an increase in competitiveness and an accelerated speed of business. B2B integration allows you to work and trade with your customers and suppliers much more effectively. This blog looks at five key benefits you can gain from deploying a B2B integration solution.
The shape of business is changing – driven by digitization – to an environment where all companies are more reliant on their relationship with customers and suppliers. Modern supply chains are becoming digital ecosystems facilitating closer collaboration and new joint work practices.
The benefits are potentially huge. Research has shown that companies with high levels of digitization could improve their cash-to-cash cycle rates by over three times, reduced transaction costs by 20 percent and more than double monthly inventory turns. McKinsey estimates that companies with highly digitized supply chains can expect to boost annual growth of earnings by 3.2 percent and annual revenue growth by 2.3 percent.
While the benefits are clear, there can also be penalties for poor digitization. For example, Walmart announced last year that it would impose a 3 percent fine for suppliers that delivered their products early – and even stiffer fines for late delivery. In this environment, all companies need a means to transact business more effectively with trading partners. The answer is B2B integration.
What is a B2B Integration solution?
Let's start by briefly defining what is B2B integration. It can be described as the integration, automation and optimization of the key business processes that connect an organization with its trading partners – customers, suppliers, logistics companies and financial institutions.
A B2B integration tool delivers the secure and cost-effective exchange of electronic business data and the seamless integration into external business processes. While early B2B integration solutions – such as Electronic Data Interchange (EDI) – concentrated on the digital exchange of documents, modern B2B integration platforms offer more comprehensive feature sets such as community management and supply chain analytics.
Like EDI B2B integration solutions enable important business data to be shared between organizations regardless of the technical format, document standards or communications protocols used by each partner.
What are the features of a B2B Integration solution?
There are many B2B integration solutions available – whether on-premise B2B integration software or cloud-based B2B integration tools – each with its own set of features. However, there are some core components that you should look for within a B2B integration platform. These include:
B2B standard support
The core of effective B2B data exchange is the development of document standards that set out how data should be formatted within a specific document type. Today, there are thousands of different document types. To give you an idea: by 1990 there were 100 different standards for X12 alone. X12 was only one of a number of key B2B document standards including EDIFACT and GS1. In addition, many different industries developed their own flavour of EDI to suit their specific needs – such as ODETTE in automotive, RosettaNet in High tech and Tradacoms in retail. The B2B integration solution must be able to support the widest possible range of B2B standards.
Transport Protocols
The leading B2B integration solutions come with a library of communications adapters that support all the popular Internet transport protocols — AS2, FTP, MQ and others. It is important to ensure that the platform you are choosing supports all the transport protocols that your customers and vendors require, with the flexibility to integrate new communication protocols as they appear.
Application Integration
B2B integration platforms include adapters to import and export data from popular enterprise applications such as SAP, Oracle, Infor and Microsoft Dynamics. As SaaS applications have become more popular, libraries of adapters for Salesforce.com, NetSuite, Workday and other cloud services have become available. The ability to enable end-to-end integration with your enterprise applications is important to help automate your B2B business processes.
Mapping and Translation
A critical component of any B2B integration solution is the translation server. The translator converts B2B documents from one format to another. For example, an X12 document can be converted into RosettaNet XML. An ANSI X.12 EDI transaction could be converted into a Microsoft Excel spreadsheet. Before the translation can occur, the data fields of the source and target must be "mapped" to one another. Mapping software allows you to visualise the data fields and create the relationships between the two documents.
This is one of the most complex elements of B2B integration and often leads companies to move to B2B Managed Services to ensure they have the correct levels of translation and mapping skills.
Tracking and Reporting
If you are sending hundreds or thousands of messages a day to various business partners, it is critical that you be able to track the status of each. Reporting features of your B2B integration platform should ensure that you can identify which messages were transmitted, which are in process, and which failed due to errors.
Community management
As well as managing your B2B data exchange, the B2B integration solution you select should have features that allow you to more closely manage your relationship with trading partners. The leading B2B integration platforms include features that enable fast and efficient partner onboarding, self-service partner profile administration, supplier performance management and comprehensive collaboration, communication and compliance management across your trading partner community.
Analytics and insight
For many companies, their B2B integration technologies provide the first chance to gain visibility across the business transactions and data exchange between them and their partners. This is creating vast volumes of valuable data about how your business and supply chain is performing. The best B2B integration solutions are beginning to either embed or integrate AI-assisted analytics capabilities into the software. This allows you to turn your B2B data into actionable insight that can drive your decision-making process not just on supply chain performance but in areas such as new product development and operational productivity.
Additional Features
B2B integration platforms can come with a wide variety of additional options, some of which may be appropriate for your needs. For example, you may want encryption capabilities to protect sensitive financial data during transmission. You may want compression capabilities to enable big files can be sent faster. You may want data validation capabilities that can apply business rules to the information you are sending to identify any errors.
What are the benefits of a B2B Integration solution?
There are many advantages from deploying B2B integration tools. Here are 5 of the key benefits:
Reduced cost
Your company can gain a variety of cost reduction benefits as a result of implementing B2B Integration. These reductions can include both cost savings and cost avoidance. By eliminating human handling–in areas such as mailroom sorting and circulation, clerical document preparation and data entry–minimizes the cost of labor and materials.
In addition, human error is reduced so avoiding costly corrections in business documents. The following table sets out the cost savings for key supply chain documents when using a B2B integration solution.
Cost savings of some major business document types:
Yet, today, well over 90 percent of supply chain-specific documents such as ASNs are not automated. By speeding the process time and reducing the amount of data errors through B2B integration, you can increase the efficiency and speed of your supply chain. This allows you to reduce the amount of inventory held in the chain through shortened order processing and delivery cycles.
Lowered inventory levels also results in corresponding reductions in carrying costs. Inventory costs can, in some businesses, account for as much as 90 percent of total product cost, so even modest reductions in this area can result in dramatic savings.
Increased efficiency
In addition to improving speed, cost and accuracy, B2B Integration can impact the business in a number of other ways, improving operational efficiencies and tightening relationships with your trading community. By enabling the secure and effective transmission of data trading partners can communicate, cooperate and collaborate much more effectively. B2B collaboration reduces operating costs, and improves visibility of spending, inventory pipelines, and supplier and in-transit activity. Consequently, you will see a reduction in inventory holding costs and lower safety stock requirements
Perhaps the most visible example of this is through the improvement and acceleration of key business processes. Research has shown that companies using B2B integration more extensively to connect with their customers, suppliers, and other trading partners – such as logistics providers – realized 37 percent shorter cash-to-cash cycle times, 19 percent lower total supply chain costs, 13 percent shorter days sales outstanding, and 36 percent shorter order-to-delivery cycle times.
The result is not only improved efficiency and better productivity. B2B integration software can also improve cash flow. As more of your applications are integrated into B2B Integration, your cash flow will improve due to overall efficiencies that the B2B Integration tool provides. You are able to plan cash flow more precisely by receiving and making payments sooner–so, as a supplier, you can take advantage of the net discounts and financing terms available.
Improved data quality
At the very basic level, B2B integration solutions eliminate the need for human error as data is manually entered from one system or application to another. The estimated error rate for human data entry is around 1 percent –although some studies have found it as high as 10 percent – which can be very damaging and costly for a business. For many business transactions, there is still a manual element. In the typical manual purchase order, a person enters or copies information from the paper form at least once.
Errors stop the smooth transaction of business. If an order is incorrect, it has to rectified. A new order has to issued slowing the entire process while increasing the cost involved for all partners.
However, manual data entries can be far more costly to a business than that. Approximately 15-45 percent of operating expense in almost every organization is wasted due to data quality issues. How does this happen? It's due to the 1-10-100 rule that states it costs $1 to verify the accuracy of data at the point of entry, $10 to correct or clean up data in batch form, and $100 (or more) per record if nothing is done.
With B2B Integration solutions, improved accuracy is obtained in several different ways. B2B integration tools improve data quality by not only reducing human input but by creating a 'virtual quarantine' that ensures the integrity and accuracy of data from your trading partners before it enters your enterprise applications. In this way, you significantly reduce and cost of detecting and dealing with bad data in your systems while having the confidence in data quality in your B2B integration solution to allow the end-to-end data exchange required to enable full automated business processes.
Enhanced visibility and control
Today customers what things faster and better at the same time as the business pushes for ever greater cost reduction and efficiencies. B2B integration solutions have become the key to delivering supply chain and operational visibility. You need to know how every element of your relationship with trading partners is performing and be able to take action quickly to resolve potential issues.
You need to develop and maintain a streamlined supply chain with full visibility from purchase order to delivery. However, realizing the goal of a full integration and visibility is a major challenge due to the siloed nature of the supply chains within many organizations. B2B integration platforms act as the foundation that brings all B2B data together and makes it visible – often for the first time – across the business processes that connect with your trading partners.
In addition to real time visibility, B2B Integration tools can offer a series of reporting tools that allow constant evaluation of performance. You can look at how often you deliver on time to customers or how often you achieve the perfect order. In addition, your B2B integration solution gives you the power to monitor the performance of your suppliers and help manage continuous supplier improvement.
You can use these performance reporting tools to consistently review on-going business performance and make operation changes to continue to leverage results. In many B2B Integration solutions, reports can be presented in real time in the form of analytical dashboards – displaying key performance indicators to the desktop of key business executives.
Real time global connectivity
Business has become more complex and more global. Most organizations are now connecting with many different types of trading partner in many different locations. Reaching global suppliers and customers digitally has become essential to have the agility and business flexibility to quick exploit the opportunities in new markets and new territories.
However, most organizations are a long way behind. According to the McKinsey, the average supply chain had reached a digitization level of 43 percent, and only 2 percent of companies said that the supply chain was the focus of their digital strategies. An effective B2B integration solution is required to attain the goal of 100 percent trading partner enablement–the ability to connect with your entire global trading community.
The foundation of complete partner enablement is a flexible and comprehensive B2B integration platform. The platform has the capabilities to allow your training partners to connect and share data with you in the way that works best form them. While large customers and suppliers may have major B2B integration infrastructure themselves, small and medium partners may have neither the budget or resource for anything more complex than basic EDI software or intelligent web forms.
The B2B integration solution that you select must seamlessly support a wide range of connectivity options to facilitate rapid onboarding and secure and effective data exchange.
Types of B2B Integration solutions and their benefits
There are three deployment models for a B2B integration architecture. We'll take each in turn:
Cloud B2B Integration solution
Cloud B2B integration – sometimes referred to as Software as a Service (SaaS) or On Demand – is becoming more prevalent as companies move away from the capital expenditure and resources involved in owning and running their own IT infrastructure.
Rather than paying an upfront license cost, you only pay for the B2B integration solution as you use it. The actual B2B integration software is hosted by a third party provider and you access the services you need via a web browser. Essentially, you choose to outsource or partner with the provider who runs and manages your integration requirements.
✔️
❌

Lower cost of ownership
Pay only for the services you use
Access to large and scalable team of B2B integration experts
Access to the latest B2B functionality at all time
Access to the latest disaster recovery and business continuity solutions
B2B integration solution extremely flexible and instantly scalable
Focus internal resources on critical IT projects
All services backed by guaranteed SLAs

Lack of control in managing change requests
Hard to budget – per click pricing vs. fixed upfront investment
Latest web security capabilities is essential
Quality of service provider is key
Potentially difficult to move between services is relationship fails
Typically, the cloud service provider will integrate directly into your back office applications or Enterprise Resource Planning (ERP) systems, taking data feeds from those applications and converting them in real time to the formats requested by your partner. In this model, configuration changes and the management of diverse trading partners are handled by provider – staffed by a large team of B2B integration experts.
Economically this solution offers many-to-many model for integration, lowering the total cost of ownership. This solution can however present it's own challenges in control – the service levels of the third party must be considered, along with disaster recovery, redundancy and solution availability. For companies with only a few trading partners outsourcing B2B Integration s likely not to prove cost-effective.
On-premise B2B integration solution
On-premise B2B integration means that your organisation owns and manages your B2B capabilities. This involves the standard software model where the B2B integration solution is bought as a package and installed on your own internal servers. Typically you can expect to pay vendors license fees, 18-25 percent of the license price in annual maintenance then cover the cost of implementation, training, management and support using internal resources.
Running a project in this fashion can yield increased control of B2B Integration projects. Should a customer or trading partner make a request, it's your own resources that can respond to meet the requirement. The limitation is your own IT budget or the number of resources you have applied to respond or manage your B2B integration capabilities.
✔️
❌

Direct control of B2B Integration
Real time, scalable infrastructure
Lower B2B transaction charges
Reactive to customer requests

Administration and management of trading partners
Internal translation and mapping skills required
Resources must support the application
High maintenance and support costs
Lacks agility for onboarding new partners or entering new markets
Scalability and speed limited by capacity of internal server
Upgrade models can limit access to up-to-date functionality
As your business becomes more global, the cost and complexity of managing an on-premise B2B integration solution rises. You don't just have to deal with multiple document standards and communications protocols but also have to ensure that you and your trading partners are always in compliance with the industry standards and regulations that cover your business.
In addition, this type of B2B integration solution is vulnerable to the traditional software model where major software upgrade may be delayed until a new fiscal year or the budget is available. This means that you may not always have access to the latest B2B functionality that can lead to a reduction in your competitiveness.
Hybrid B2B Integration solution
With integration technology converging and the continuing need for companies to focus on highly differentiated business processes a new model for B2B Integration has emerged. Companies are electing to take the advantages of on-premise B2B Integration software models and combine them with the benefits of cloud B2B Integration solutions.
This hybrid model allows companies direct control of key customer or supplier relationships and allows them to outsource lower value connections to service provider. The B2B integration software selected is usually the solution performing internal business integration, as most software is now capable of supporting direct connections and connections to a third party service provider. Typically a small number of customers or suppliers are connected directly, with only a handful of internal resources fully applied to supporting those connections.
✔️
❌

Flexibility and control
Optimum cost position
Optimum approach to deliver different B2B services
Focus resources on critical IT projects

Degree of difficulty in determining which business process to deploy in house
Real time integration from software element to solution provider
Potential management of multiple vendor relationships
Using a hybrid B2B integration model, you can experience the best of both worlds. You have the ability to maintain direct relationships with key customers and also ensure that critical data is kept private and secure behind your firewall. At the same time, you have all the cost, scalability, flexibility and functionality benefits of a cloud B2B integration environment.
Potential challenges lie in the need to map out a B2B Integration project strategy, deciphering which processes to run in house and which to outsource to your cloud service provider. It is often prudent to select a provider that can deliver both the on-premise and cloud B2B integration capabilities to ensure that your hybrid architecture has been designed from scratch to work together.
For many organizations the most effective way to optimize their investment in B2B integration solutions is to move their B2B capabilities to a B2B Managed Services provider. We'll cover this in our next blog.
Why choose OpenText for B2B integration?
OpenText is a recognized as the world leader in B2B integration and B2B managed services. The company is one of the few that can provide every deployment model of B2B integration on a global scale. The core of the OpenText service is the Trading Grid B2B integration platform. Each day, more than 600,000 trading partners rely on our B2B integration platform to quickly and securely exchange business documents.
This has led to the following industry recognition:
Forrester names OpenText as a leader in B2B Business Networks 2017 to 2018
IDC named OpenText as a leader in the 'Worldwide Multi-Enterprise Supply Chain Commerce Network' market in 2018
In our next blog we'll look in more depth at the key benefits and challenges involved when moving to B2B managed services.